Don't leave money on the carpet
Expand your carpet cleaning business by treating for bed bugs
As a carpet cleaner, you have a stable book of business that gets you inside plenty of homes, apartments, churches, medical offices, and businesses. You're already examining the carpets and furniture and seeing first-hand when someone has bed bugs. Many people believe you can just steam clean bed bugs away. This is not the case: all it takes is a couple of eggs to repopulate the infestation. Differentiate your business and services with the proven GreenTech Heat technology and training.
Don't let someone else capture those revenues and profits and steal your customers. Expand your business into bed bug eradication with the proven equipment and training from GreenTech Heat.
Pick your treatment time
Heat has been proven to be effective in eradicating 100% of bed bugs and their eggs in a single treatment. GreenTech Heat Solutions offers electric and direct fired heat systems so you can choose what type of treatments to provide to your customers. The ePro 600 electric bed bug heater will treat most 600sqft rooms for bed bugs in a single 8-hour day and does not require a technician be present for the entire treatment. Multiple ePro 600 heaters can be combined to treat larger spaces. For example, given enough electricity, three ePro 600 heaters can treat up to 1800sqft.
A single Titan 800 direct fired heater will treat an individual room in a matter of hours and can treat up to a 4,000 square-foot house in an 8-hour day. Because of the heat energies involved with direct fired treatments, a technician must be on site to continually monitor the treatment.
Residents can reoccupy the structure that same day. Every living organism has a thermal death point. When treating for bed bugs, you may also kill bacteria, mildew, and viruses. You will kill all insect pests in the treatment area and disinfect your customer's room and deodorize them at the same time.
As a carpet cleaner, you probably have plenty of fans and air movers. If you are going to use older fans that you currently have as part of your equipment inventory while you heat treat for bedbugs, you will want to test the fans to make sure they are able to reliably run at higher temperatures. Some axial or centrifugal fans shut off at temperatures as low as 130°F, which will stop convection currents limiting the effectiveness of the heat treatment. Our AM4000 air mover fan is designed and tested in the temperatures created during a bed bug treatment while drawing the least power.
Unlike chemicals, heat kills eggs and all stages of insect development, with no potential side effects to your customers. Heat is the solution to pest control for many different types of customers, making one-day, single-treatments a reality.
---
Aggressive Return on Investment
Many companies recover the cost of the bed bug equipment after several treatments. Treating for bed bugs with heat will expand your business into new markets that can also collaterally improve your carpet cleaning business. You will be able to keep your crews working and add profits to your bottom line. Our comprehensive Master Heat Technician Certification is included with every package $1999 and up. This training will set you apart from other bed bug companies.

Kill 100% of bed bugs and their eggs in only one day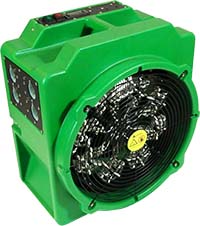 We combined our previous standalone electric heater with our high-performance air moving fans and created the ePro eradication electric heat treatment unit. Each ePro electric heater recycles room air through the intake port, moving 3500cfm over the heating coils and back into the treatment area. Each GreenTech Heat ePro 600 electric heater requires up to 66A and treats up to 600 sqft in 8 hours, making it perfect for apartments, hotels, dorms... great for single-room treatments! You can efficiently treat larger areas with multiple ePro 600 heaters and AM4000 air mover fans. As a bonus to your customers: treating with the ePro electric heaters does not look look like a bed bug treatment. Discretion is an adding selling point. Add a second fan to your electric heat package and have the ability to treat a room with a larger infestation in the same amount of time.
These easily-transported heaters heat the air and all contents of the room to temperatures lethal to bed bugs and their eggs. The ePro 600 heater simplifies electrical needs to significantly reduce set up times, with no need for a generator. The ePro 600 bed bug eradication heater is the ideal choice for heat treatments of bed bugs for closed system projects.
The GreenTech Heat team developed and commercialized the heat technology beginning in 1989, and we have continued this tradition of expanding and refining the technology ever since.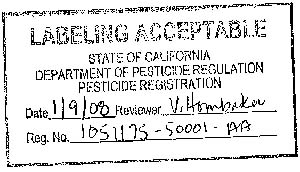 GreenTech Heat Solutions technology is the only EPA-registered heat technology in the nation, to the best of our knowledge. This lethal heat technology was the first to be registered with the EPA and approved by the IICRC for whole-structure treatments of wood-destroying organisms. If our equipment will kill termites in structural members, it will also kill bed bugs and all other insects in the treatment area.
Unlike chemicals, heat kills eggs and all stages of insect development, with no potential side effects to your customers. Guest can keep 100% of their belongings and rooms are down for only one day.
Getting started with heat is easy!
Killing bed bugs with GreenTech Heat electric heaters is easy!
The ePro 600 is operated inside the treatment area and recycle the room air through the intake port, over the heating coils, and out into the treatment area. Each time air passes through the heater it imparts more energy into the air producing higher temperatures. The GreenTech Heat ePro 600 electric heaters have thermal regulator switches and can be set up in a treatment area and left to operate without constant supervision. We have designed these heaters to operate without requiring a generator. Each heater comes standard with the appropriate number of power cords.

The ePro 600 Electric Heat Package includes everything you need— including Master Heat Technician Certification training— to expand your carpet cleaning business and begin discreetly treating rooms for bed bugs.

All GreenTech Heat heaters come with a 2-year repair or replace warranty. All GreenTech Heat electric heaters and fans are ETL listed.
Because of the convected energies created by the GreenTech Heat ePro electric bed but heaters, we do not recommend guests or residents re-enter the property until temperatures have cooled to 85°F.