Bed Bug Heat Treatment Systems for Apartments, Condos, and Townhouses
Keep your investment pest-free with heat!
Don't wait for bed bugs to ruin the tenant experience in your large apartment, condominium, townhome, or duplex! Traditional bed bug treatments can take weeks and will destroy your reputation in the interim. Join the hundreds of hospitality managers, property management companies, and pest control professionals who have decided that our do it yourself treatment method with heat is the most effective and economical method of bed bug elimination available. Kill bed bugs and their eggs with GreenTech Heat in a single, discreet, one-day bed bug heat treatment.
Blood sucking bed bugs are tough to eradicate. Female bed bugs may lay from 200 to 500 eggs in batches of 50. The eggs are covered with a type of glue and hatch in about ten days. The entire life cycle from egg to adult requires anywhere from five weeks to four months depending on temperature and host availability for blood meals. Traditional bed bug treatments with chemicals can kill the insects it comes in contact with. Even if a chemical treatment kills all the living insects, the eggs hatch, the infestation returns, and the frustrations and problems grow.
There are many definitions for "Do-It-Yourself", with applications ranging from homeowners, to landlords of small apartment buildings, to property managers, to motels and hotels, to larger multi-tenant buildings, to camps, and the transportation industry. If you are not treating another's property for hire, you're a do-it-yourselfer. You might be the property owner, a maintenance department, or resident relations. Please call our sales line at 855-GTH-BUGS (855-484-2847) ext 2 for answers to any of your questions. We offer best-in-industry, 24/7 tech support to our clients and all electric bed bug heater packages include shipping to the Contiguous USA in the package price. All our fans and heaters come with a 2-year warranty.
Enjoy the confidence of using the same equipment and training as the professionals. GreenTech Heat supplies equipment and full training options for all industries large and small.

Why Trust Your Reputation with GreenTech Heat?
Heat treatments kill 100% of bed bugs and their eggs in just one treatment.
Immediate, in-house response to any infestation saves thousands on regular pest control company treatments.
See a return on your investment within three treatments.
Treated rooms are only down for a few hours during treatment.
No toxic chemicals used with heat.
No allergic reactions.
Freshen and disinfect the air and furniture.
Safe for electronics.
For a full discussion of bed bugs, their life cycle, bed bug detection and control, visit our bed bug page.
---
Basic Guidelines for Bed Bug Heat Treatments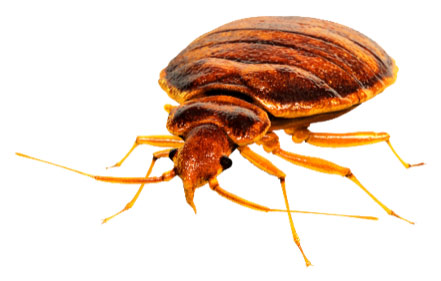 Every Living Organism has a Thermal Death Point
The full details of heat treatments are provided in our Heat Treatment Field Guide. This is a basic approach to performing a heat treatment. The same process for treating bed bugs will also kill, and in some cases, completely eradicate other organisms. Regardless of the heat source, lethal temperatures and treatment exposure times must be achieved throughout the structure as measured at the hardest-to-heat location to achieve a 100% kill of your target organism.
Technology Overview
Electric vs Propane
Heat systems affecting heat treatment run times and methodology.
Electric bed bug heaters utilize a closed system. It operates from within the structure being treated with heat. Electric heat is slower in the beginning of the heating process than propane. With ePro electric heat systems, starting room temperatures raise by approximately 10°F in the inital hour. However, the ambient room air temperature will increase at an increasing rate as the room temperature rises and recycles itself through the electric heater. It is the multiplying effect of air recirculation within a closed system. Electric heat requires power sources. Adding more electric heaters will be more productive to your heat treatments. However, the power source may become a growing challenge. Each ePro electric heater is 120v and requires between 50 and 66 amps to run at 100% power. GreenTech portable Power Stations are used to plug into 240v power sources like an electric range or A/C outlet and can provide more 120v power to the ePro electric bed bug heaters. Check your available amperes.
Propane bed bug heaters operate in an open system. The portable heating unit stays outside the structure and the heat is ducted into the building. It produces positive air pressure. The units require a source of propane to operate. Unlike electrical heaters, Titan propane heaters create an intense and immediate heating of the treatment area. Higher air output, higher volume of heated air, high productivity capabilities as compared to electric systems. Propane can be divided with splitting the heat ducting to cover more area, rooms, or even another unit. Propane treatments result in more thorough penetration and distribution of the heated air. Propane heaters tend to have faster treatment times or larger treatment areas.
At first glance, it can appear there is a lot to understand about heat treatments! We've been developing and refining thermal pest control technology since the late 1980s and offer training and support unparalleled in the industry. Your success is our success. Please call our sales line at 855-GTH-BUGS (855-484-2847) ext 2 for answers to any of your questions. We offer best-in-industry, 24/7 tech support to our clients and all electric bed bug heater packages include shipping to the Contiguous USA in the package price. All our fans and heaters come with a 2-year warranty.
Variables do Apply
There are a few parameters to consider when estimating a treatment time. These potentialities are all addressed in our Master Heat Technician Certification training.
Treatment area affects treatment times. The larger the area the longer heating time for all areas to reach lethal temperatures. The more nooks and crannies, the greater the compartmentalization and longer the treatment times.
Building materials such as cement, brick, wood, steel, dry wall, etc., will affect the heating times. Cement floors and walls will take as much as three times longer because cement acts as a heat sink and will maintain cool temperatures longer, thus requiring more heating time.
Furnishings affect airflow and heating times. Lots of furniture will require more run time due to the volume of material needing to get to temperature. Furniture is also an obstacle for the heated air to travel through and around.
Clutter can be a detriment to a successful treatment. Piles of clothing and blankets are very important to move around and mix during the treatment. The room air temperatures can be 130°F, while the floor under the pile of clothing could be a cozy and not lethal 80°F. Bed bugs prefer dirty laundry. Clean up the clutter prior to the treatment.
Weather can both positively and negatively affect treatment times. Treating for insects in a desert will require a shorter treatment time than when treating at a high altitude with snow and wind. Humidity and cold will take adjustments and more heat time.
Degree of infestation dictates the degree of both the post-treatment cleanup and the attention needed during treatment setup. Identifying and treating infestations early is key to control and is much easier to get a 100% kill. If the infestation is large and mature— basically way over due for treatment— you will need to take time to move objects, furniture, open all draws and closets, and spend extra time prepping and allowing more time for longer heat penetration of the structure and furnishings.
Ambient temperature defines your treatment's starting point. This can have a similar affect as weather, but applies to interior room temperature. Is the treatment temperature beginning at, for example, 90°F or 40°F? Whenever practical, preheating the treatment area with the building's HVAC can reduce treatment times. Preheating is not required to achieve lethal temperatures, but may decrease the treatment times for electrical treatments. All efforts should be taken to begin heating the structure during set-up of heat treatment equipment. Starting with a pre-heated room achieves faster arrival times for lethal temperature resulting in less treatment time, and higher productivity. A 10°F increase in room temperature prior to treating can eliminate an hour of treatment time.
Every organism has a thermal death point and heat kills lots of pests. The death point data listed is from laboratory tests, not field applications.
A Typical Treatment Plan
A Bedroom with Two Beds or A Basic Hotel Room Set-Up
Using an ePro electric bed bug heater to treat a bedroom with two beds and other furniture— be it a residential bedroom, a dorm, or a hotel or motel room— will benefit from a strong setup and airflow. Get the heater turned on in the room and heating prior to moving furniture and formally beginning the treatment.