Don't lose business during high occupancy
Stop hiring pest control companies to kill your bed bugs!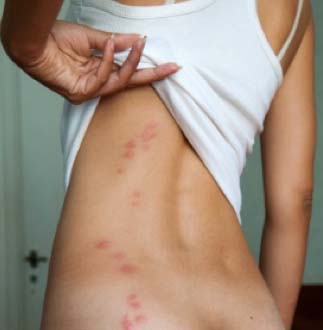 One of your guests brought bed bugs with them. Your next guest gets bitten and complains. Now what? Your general pest control contract does not cover bed bugs. Your pest control company wants to treat it chemically and shut the room down for 3 to 4 weeks. The cost for the treatment is $600 or more. Occupancy is high, so you may lose guest revenues. Renting a room with bed bugs will ruin your reputation.
When guests inform you about bed bugs, it is wise to take proactive steps to eliminate an infestation as promptly as possible — more than your reputation may be on the line. Juries have awarded large sums lately when there is the appearance that management does not care about their guests' well-being.

In-house self treatment with GreenTech Heat
There is another way. You can self treat with heat using your own maintenance staff. This is an effective and more economical way to deal with this unpredictably-intermittent, recurring problem. Heat has been proven to be effective in eradicating bed bugs in a single treatment. Guests can reoccupy that evening or the next day. Every living organism has a thermal death point. When treating for bed bugs, you may also kill bacteria, mildew, and viruses. You will disinfect your room and deodorize at the same time.
You will have recovered the cost of the equipment after a few treatments and be able to avoid having rooms being shut down for traditional pesticide treatments. You will be able to control your expenses and add profits to your bottom line. Unexpected infestations will be eradicated by your own staff. Don't encase your mattresses: you can protect your mattress and box springs by disinfecting with heat.
Guest can keep 100% of their belongings and rooms are down for only one day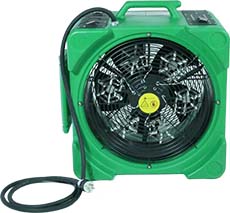 Reduce or eliminate your FF&E after a bed bug infestation. Our equipment and training is proven in the hospitality industry.
Bed bug lawsuits targeted towards the hospitality industry are nothing new. The unsettling trend is the dramatic increase in jury awards. Juries often award bitten hotel guests large sums of money because of a preponderance of evidence the hotel did not do enough to remediate an infestation before renting the room. The GreenTech Heat ePro 400 electric bed bug heater is the tool to proactively respond to bed bug infestations.
We combined our previous standalone electric heater with our high-performance air moving fans and created the ePro eradication electric heat treatment unit. Each ePro electric heater recycles room air through the intake port, moving 3500cfm over the heating coils and back into the treatment area. The GreenTech Heat ePro 400 electric heater with integrated PTAC cord treats up to 400 sqft in 8 hours, making it perfect for apartments, hotels, and dorm room treatments... any room with a PTAC outlet!
These easily-transported heaters heat the air to temperatures lethal to bed bugs and their eggs. The ePro 400 heater with PTAC cord simplifies electrical needs to significantly reduce set up times, with no need for a generator. The ePro 400 bed bug eradication heater is the ideal choice for heat treatments of bed bugs for closed system projects.
Unlike chemicals, heat kills eggs and all stages of insect development, with no potential side effects to your customers. Guest can keep 100% of their belongings and rooms are down for only one day.
Getting started with heat is easy!
Killing bed bugs with GreenTech Heat electric heaters is easy!
The ePro 400 is operated inside the treatment area and recycle the room air through the intake port, over the heating coils, and out into the treatment area. Each time air passes through the heater it imparts more energy into the air producing higher temperatures. The GreenTech Heat ePro 400 electric heaters have thermal regulator switches and can be set up in a treatment area and left to operate without constant supervision. We have designed these heaters to operate without requiring a generator. Each heater comes standard with the appropriate number of power cords. The included PTAC power converter lets you easily tap into other power sources like a PTAC air conditioner outlet.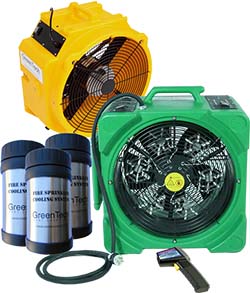 The ePro 400 Special Package includes everything needed to begin treating rooms with a PTAC outlet for bed bugs:
1- ePro 400 heater with integrated PTAC cord
1- Air Mover 4000 cfm fan
3- Magnetic fire sprinkler covers
1- Hand-held laser temp sensor
1- Heat Treatment Field Guide
1- Flash drive video training
1- Master Heat Technician Certification: $899 value!
All GreenTech Heat heaters come with a 2-year repair or replace warranty.
Because of the convected energies created by the GreenTech Heat ePro heaters, we do not recommend guests or residents re-enter the property until temperatures have cooled to 85°F.